Emily Joáchim questions the ethics of accepting sponsorship money from companies linked to trophy hunting.
During Birdfair 2016, I presented a well-attended talk on the little owl. Four weeks later, Leica Sport Optics contacted me to discuss sponsorship opportunities for the UK Little Owl Project. Leica had just launched their Noctivid binoculars: the little owl's vision provided inspiration for this range. Advertisements for Noctivids feature a little owl.
Initially, I felt really excited by this sponsorship opportunity as Leica is a well-known brand, their optics are advertised in wildlife magazines, and they sponsor bird conservation organisations and nature events (e.g. WWT, The British List of wild birds, Birdfair, Wildlife Photographer of the Year, Champions of the Flyway teams etc).
Leica said they could loan optics, provide me with financial contributions towards resources, and help with publicity and awareness raising in conjunction with the UK Little Owl Project (e.g. logos, social media exposure and blogs).
However, I recalled the Ethical Consumer's 2016 Shooting Wildlife? report which I first discovered at Birdfair. Lots of birders were talking about it and so I decided to check if Leica had any connections with sports hunting.
Leica's hunting links
On reading Shooting Wildlife? it was apparent that Leica has strong links with hunting. Leica market riflescopes and optics on their @LeicaHunting Twitter and Instagram and Facebook accounts. Social media posts include photos of recent kills displayed next to Leica products. Leica was a partner of Magic Safari Lodges – an organisation that promotes elite hunting lodges. Their 2016 brochure includes photos of leopard, elephant and lion trophy kills.
Leica was also listed as a corporate sponsor of Safari Club International, a large organisation whose Annual Hunters' Convention featured on BBC Four Storyville ‒ Trophy: The Big Game Hunting Controversy. Trophy hunters bid at this convention for opportunities to kill giraffes, hyenas, zebras, elephants, hippopotamus, primates and lions (see here).
Making a decision
These strong links raised important questions for me about the ethics of linking a conservation project with a company that endorses trophy hunting through its marketing and sponsorship. Because of these hunting links, I decided to turn down my Leica sponsorship opportunity for the UK Little Owl Project and I let Leica know the reason why I did.
In response to my decision, Leica commented that hunting is a tricky area for most optics companies. Leica told me that it had an 'ethical' hunting policy, which focused on conservation and that Leica was opposed to trophy hunting.
However, I could not find a statement on Leica's hunting policy or its opposition to trophy hunting on their websites. Leica's stated opposition to trophy hunting also appeared to contradict its sponsorship of Safari Club International.
Increasing transparency
Reflecting on the decision I made, I would like to see much more transparency from optics companies on their links with the sports hunting industry. This should include companies publishing their policy on trophy hunting and listing sponsorship of sport hunting activities on their websites. This information must be readily available to birders.
I would strongly urge optics companies to reconsider their use of kill photos and videos on their websites and social media accounts. This unnecessary glorification of trophy killing is abhorrent to most people in the 21st century.
There needs to be more discussion on funding sources in nature conservation, especially funding or sponsorships that are linked with trophy hunting. Conservation organisations should be developing ethical sponsorship policies.
2020 update
Shooting Wildlife II was published by Ethical Consumer in 2018 and it updates the 2016 'Shooting wildlife?' report.
Following our Shooting Wildlife – Who makes your Camera, Telescope or Binoculars? debate at LUSH Summit 2018, Leica published its Global Hunting Policy. It states that 'Leica does not support nor endorse trophy hunting'.
However @LeicaHunting has since written and posted a tweet which reads: 'Have you ever been to Namibia? We absolutely loved it! #leicasportsoptics #huntingmoments', accompanied by a photo of two hunters looking towards giraffes.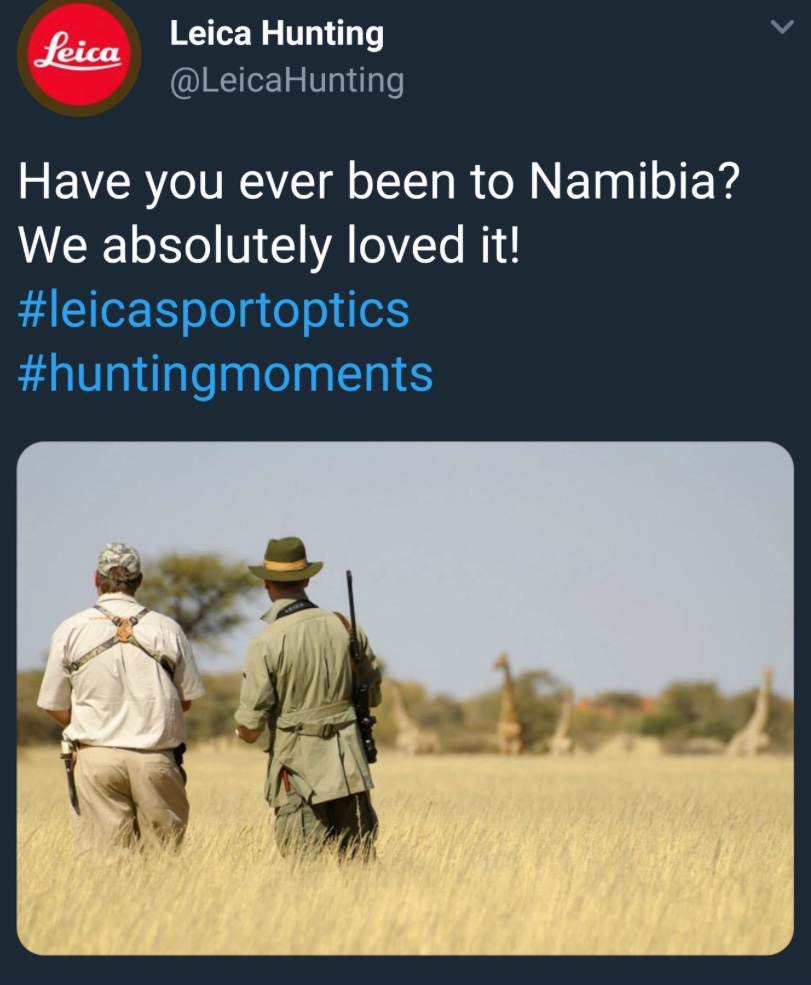 This now deleted tweet was shared by Chris Packham and it was retweeted 469 times. Comments responding to the tweet include:
"I hate trophy hunting, I do use Leica bins though, I never knew they promoted trophy hunting @LeicaBirding"
"Crikey @Leica_UK – really? Is the trophy hunting market worth more than global ecotourism and wildlife fans?"
"Will now stop buying anything branded Leica. @Leica_UK There are no words."
"Goodbye @Leica_UK Really?! @LeicaHunting Really??? Great picture of idiots with rifles eying up giraffes."
"Nice to know. Will avoid @Leica_UK products from now on."
Leica remains a partner of Magic Safari Lodges whose 2020 guide contains images of dead bears, lions and leopards, questioning whether Leica's hunting policy is for show only. I do not regret my decision to turn down Leica.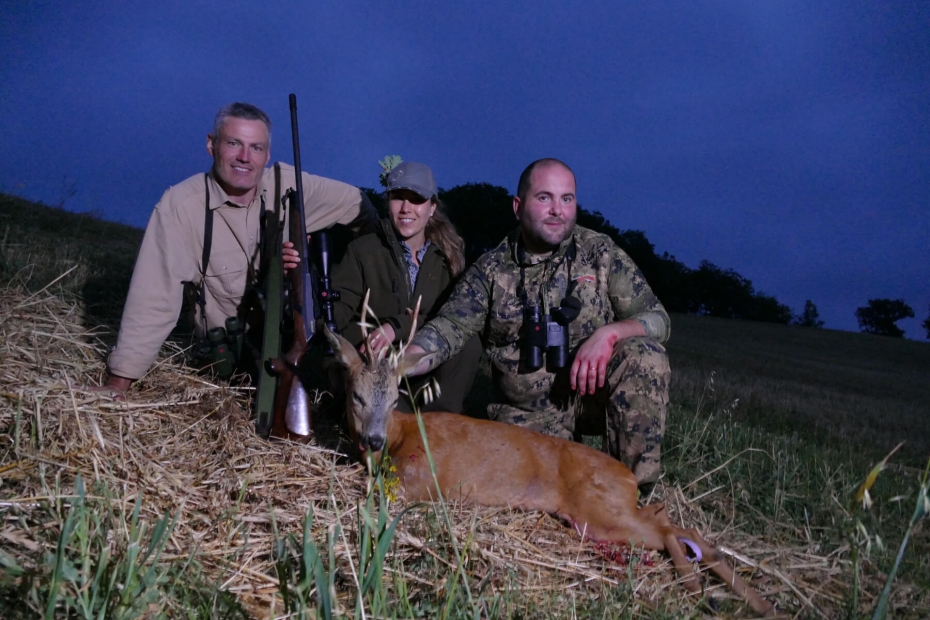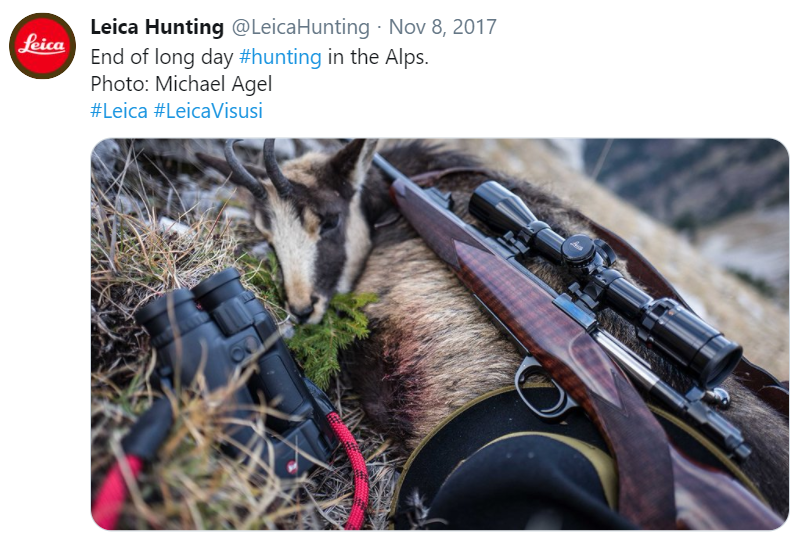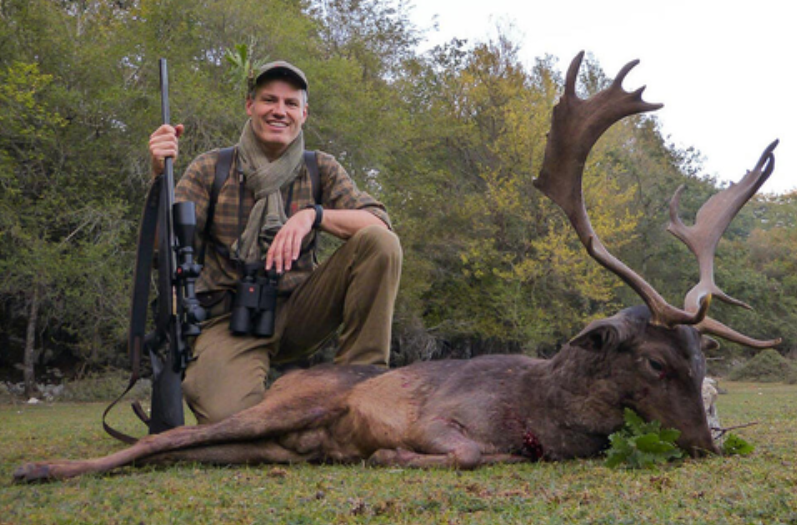 Dr Emily Joáchim is an owl ecologist and conservationist. She earned a PhD on the breeding ecology of the little owl, founded the UK Little Owl Project, and is an experienced raptor field worker and ringer. Emily has worked in nature conservation for fifteen years with a particular interest in nocturnal wildlife. She writes nature features for magazines @emilyjoachim.